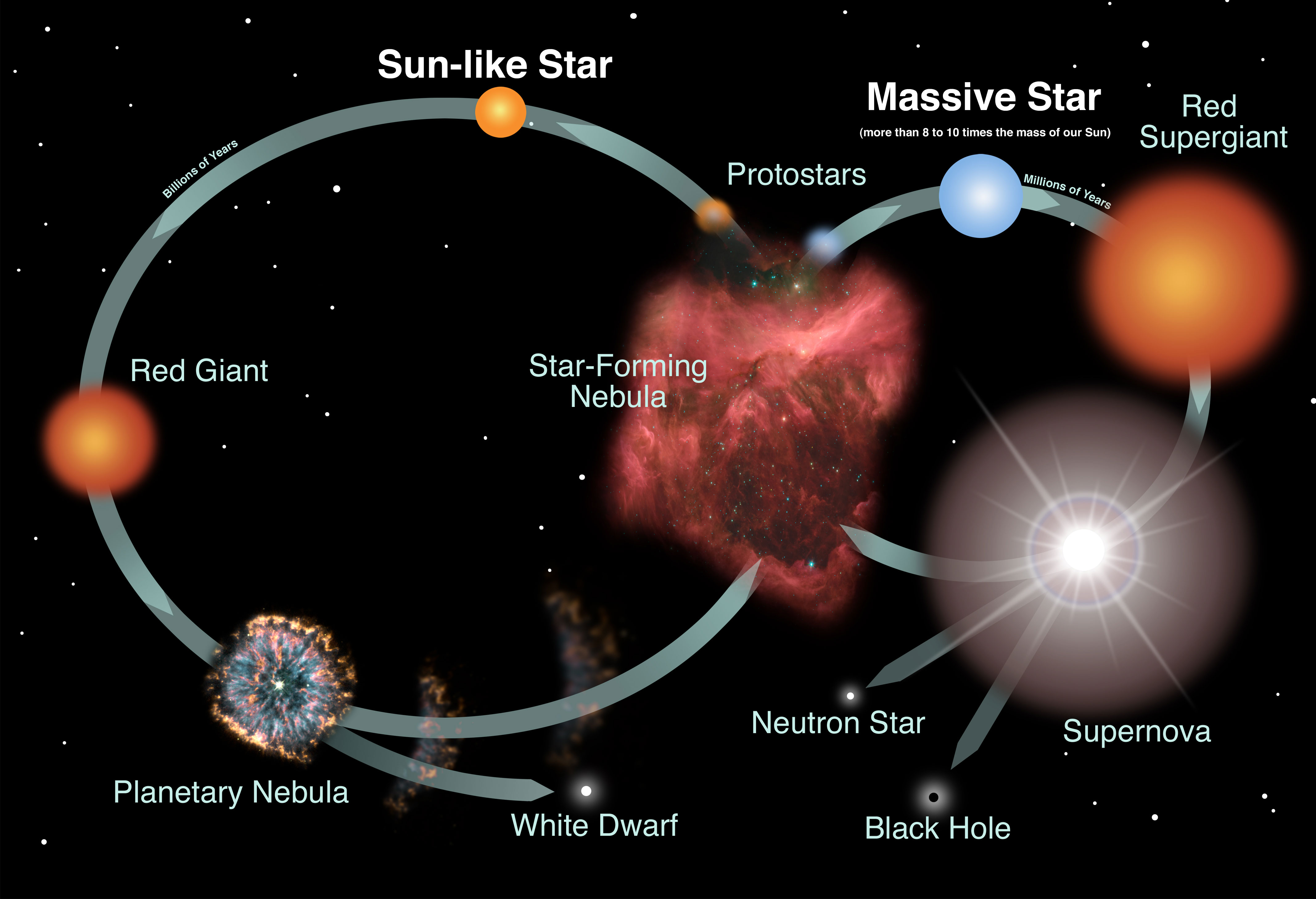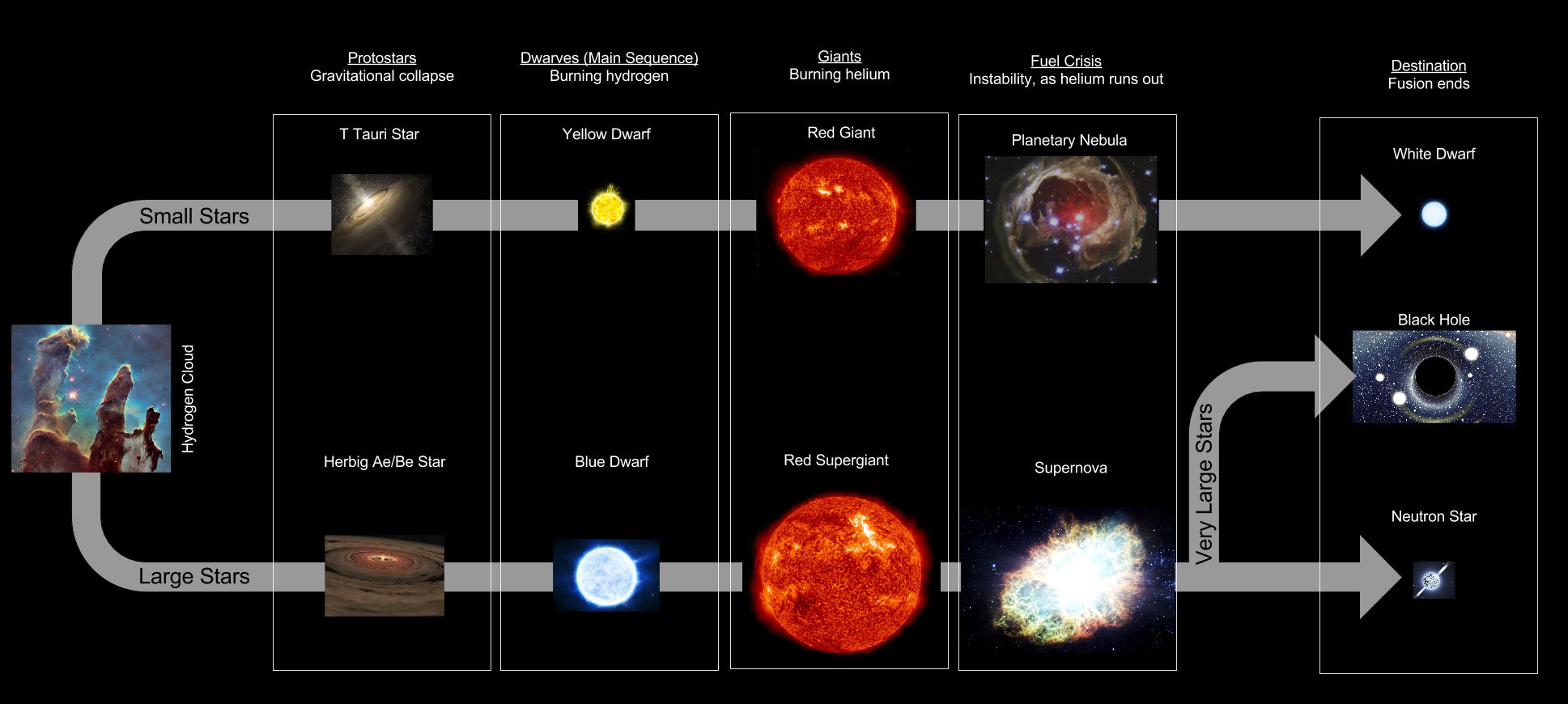 Nebula: A star begins its life as a cloud of gas and dust known as a nebula.
Protostar: As the nebula collapses under its own gravity, it forms a protostar – a dense, hot core of gas.
Main Sequence: Once the protostar reaches a high enough temperature and pressure, nuclear fusion begins and it becomes a main sequence star. This is the phase during which a star will spend most of its life.
Red Giant: When the hydrogen fuel in the core of the star is exhausted, the core will contract and heat up, causing the outer layers to expand and cool, resulting in a red giant star.
Planetary Nebula: As the red giant star nears the end of its life, it will shed its outer layers, creating a beautiful glowing cloud of gas and dust called a planetary nebula.
White Dwarf: Once the outer layers have been shed, the remaining core of the star will collapse down to form a white dwarf – a hot, dense object about the size of Earth.
Black Dwarf: Eventually, the white dwarf will cool down and become a black dwarf – an object that emits no light and marks the end of the star's lifecycle. However, the time it takes for a white dwarf to cool down and become a black dwarf is longer than the current age of the universe, so no black dwarfs are currently thought to exist.